New Invoice Factoring Providers and Price Quotes
By: Ryan Attelle
The New Invoice Factoring Price quotes at AllOptions can help your business bring in the extra revenue it needs when it is needed.
Factoring is a specific type of commercial finance. The way it works is a business sells its accounts receivable at a reduced rate. That is the business gets paid early for bills it is waiting for final payment on. Basically a business doesn't need to wait around before they get cash from a payment from their customers. By selling there accounts receivable they essentially turn something that usually takes 30 to 90 day, into a week long turnaround process. Many businesses finds that the acceleration of cash flow serves as a huge benefit. It is also important to note that factoring is refereed to as "off balance sheet financing". This means that it is not a form of debt or equity making it more accessible to most than the usual bank and equity financing. Typically there are three parties involved when an invoice is factored. There is the seller of the product or service who originates the invoice. Then there is the debtor. They are the ones that receive an invoice for services performed. They are the ones obligated to pay the balance. Lastly there is the assignee or the factoring company which buys the invoice form the seller at a discounted rate.
If you are a seller AllOptions has great invoice factoring price quotes with even more options available than ever before for free at no obligation. There are a number of benefits to getting invoice factoring price quotes though AllOptions.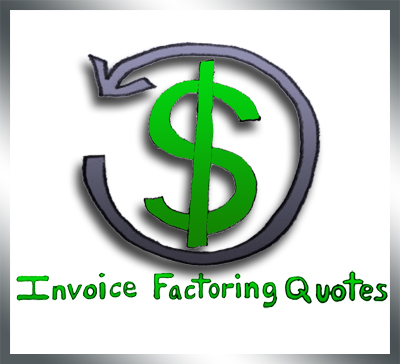 The benefits of invoice factoring are numerous. Your business can gain working capital without adding debt or diluting its equity. If a business can get payed early it can pay its bills early providing them the opportunity for early payment discounts from there suppliers. In addition many find it gives them the ability to purchase equipment that will increase overall profitability. It can also protect and improve a businesses credit ratings and increase sales through credit extensions. Lastly many who have turned to invoice factoring have stated that It allows business owners to focus on the success of there business instead of always concerning them self's with cash flow.
The advantages of using AllOptions are simple. Many people can spend hours searching for an invoice factoring company thats right for them. These days it's typical to start with an internet search which can yield hundreds of results. Then there is the sifting though which are legitimate or not; finally finding a few to contact, only to find out they cant help out with a specific situation. It is always possible to go "old school" and look through the phone book, but chances are slim that one will find what they are looking for. It is much easier to just sign up with AllOptions. AllOptions matches businesses up with the right invoice factoring company though there unique questioner forms. Buy doing so the invoice factoring company's that can provide the service will, and they know they are competing with one another, so by using AllOptions extra competition has been created thus ultimately lowering cost. Best part of all, its free and there is no obligation. Simple, quick, easy and hassle free.
Connect with
Ryan on Google+
or Go Back to
Article Index
Tweet